[作品征集] 记忆:后视镜中的戏剧——上苑艺术馆主题项目展
[楼主]
上苑艺术馆
2016-06-15 21:49:26
记忆:后视镜中的戏剧——上苑艺术馆主题项目展
Memory: Drama in the Rear-View Mirror –Shangyuan Art Museum Themed Exhibition
作品征集 Call for Participation
一、展览名称:
记忆:后视镜中的戏剧——上苑艺术馆主题项目展

1.Name of the Exhibition:
Memory: Drama inthe Rear-View Mirror – Shangyuan Art Museum Themed Exhibition
二、策展人:
肖毓方(主执)、张志刚(策划)、陈家坪(批评)、张涛(组织)、苏丰雷(文案主笔)
项目出品:程小蓓
2.Curators:
Xiao Yufang(host), Zhang Zhigang (planer), Chen Jiaping (critic), Zhang Tao (organizer), SuFenglei (copy writer)
Producer: ChengXiaobei
三、展出方式:
1、线上展:中英文图文电子网络方式(微信群、公众号、PC端网页)
2、记录片拍摄与传播:优酷网、腾讯网、土豆网;
3、线下实体展(上苑艺术馆二号展厅)。
3.Method of Exhibition:
i.Online Exhibition: Both inChinese and English through our WeChat groups, WeChat Official Channel and OfficialWebpage.
ii.Video will be uploaded toYouku, Tencent and Tudou.
iii.Exhibition in Shangyuan ArtMuseum Exhibition Hall No. 2.
四、宣传步骤:
展览预告、展后现场报导、展览作品评述。
4 .Press:
Pre-ExhibitionAdvertisement, News Report of the Exhibition, Critical Responses to ExhibitedWorks.
五、主题释义:
记忆与遗忘相对,又与"眼儿前"相对,如站在船首,往船尾看,是庞然的景象、材料和渺茫,往前看,深切感知自身处于历史惯性之中。
记忆,不断深化我们的肉体,但我们却不知道记忆的数量有多少,记忆的体积有多大,记忆的地图有多广,记忆的边界线在哪里。
与抽象的物理时间不同,生命时间绵延而变化万端,总在收集、刻录生命无所不在的遭遇,用因人而异的痕迹构筑我们的记忆城堡。
记忆有阶段性,有幼年、少年、青年、中年的记忆;记忆有清晰度,黑暗的、模糊的、明晰的;记忆有分量感,在生命中如压舱石般重大,也有渺小得不堪一提;记忆有温度,温暖、寒冷、冰凉;记忆有色彩,苍茫昏黄、朦胧雾色、暖黄明亮……
不经意间,记忆被侵蚀成碎片,我们皆存身于记忆碎片之中。但记忆风化了,又将如何上演?记忆的形状是否能够在想象中、在幻觉中、在梦寐中清晰、完整?
关于记忆你如何表达?……我们寻找的你,将是无比坚实的记忆个案,如此构筑的群展,将让我们从中观看到从个人所能到达的丰富和辽阔,其中的真诚,具有彻骨的感染力量。
即日起,上苑艺术馆策展团队发起"记忆"作品展。她可能是孤展,也可能是一系列展览构成的长期项目。
欢迎上苑艺术馆历届驻馆艺术家及其他优秀艺术家投稿作品。首次展览将展出15—20位艺术家(首展仅限生活于北京的艺术家),每人作品1—2件,作品材质不限(行为、装置等的实施场地仅限于上苑艺术馆内进行)。
5.About the Theme:
Memory is on the oppositeside of oblivion, as well as the present. It is like standing at the tip of aship and looking backwards to the rear. What we see is a grand sight, materialand uncertainty. When looking forward, we find ourselves within the unstoppableforce of historical inertia.
Memory deepensour physical body, but we have no idea how many of them are there, what's thesize of memory, how large is the map of memory and where lays the boundary.
Differing fromthe abstract time of physical world, the time of life is lingering foreverwhile varying in forms, collecting and recording encounters everywhere in ourlife. By using various residues from personal experience, we build our castleof memory.
We have memories fromour childhood, adolescent, adulthood and etc. Those memories are either bright,dark, vague or clear. Memories have weight as well, some of them can be asheavy as ballast, but some are so light that we barely mention them. Memorieshave temperature as well, either warm, cold or freezing. Memories have color, likedark amber of the sunset, or as grey as the mist in the morning or like brightorange of the sun……
Unintentionally,memories were shattered into pieces. We all live through these fragments ofmemories. But how can memories reenact if they have been weathered down? Canthe shape of memories remain intact and clear in our imagination, illusion ordream?
How do you wantto express your memories? We are looking for you, a solid example of personalmemory. A collective exhibition as such will enable us to see the exuberanceand grandness, the sincerity and penetrating charm that can be only achieved byone person.
From today, theteam of organizers from Shangyuan Art Museum starts this "Memory" themedexhibition. It might be a single exhibition, but also could be the first one ofa series of exhibitions.
We welcome formerresident artists of Shangyuan to participate in this exhibition, as well asartists who are interested in the theme. The first exhibition will have 15 to20 participating artists (the first exhibition will only include artists fromBeijing area), each participant provides 1 to 2 pieces of his/her works. Thereis no limitation in the form of your works (performance and installation willonly be allowed within the compound of Shangyuan Art Museum).
六、参展申请人资格:
历届驻馆艺术家及其他优秀艺术家均可申请。
首次展览将展出15—20位艺术家,每人作品1—2件,作品材质不限(实施场地仅限于上苑艺术馆内进行)。
6.Who Can Apply?
Former residentartists of Shangyuan to participate in this exhibition, as well as artists whoare interested in the theme.
The firstexhibition will have 15 to 20 participating artists (the first exhibition willonly include artists from Beijing area), each participant provides 1 to 2pieces of his/her works. There is no limitation in the form of your works(performance and installation will only be allowed within the compound ofShangyuan Art Museum).
七、征集方式与作品形式:
绘画|行为|装置|影像|舞蹈|音乐|雕塑|多媒体|电影|现场互动……
请将作品图片或方案 + 简介+ 本人工作照发送邮箱:syysghd@126.com。
截止时 间:2016年7月10日
拟展出时间:2016年7月23日-30日
拟开幕时间:2016年7月23日下午3:30
展出 场馆:北京上苑艺术馆
7.Application:
We acceptPainting, Performance, Installation, Video and Image, Dance, Music, Sculpture,Multi-Media, Movie, Interactive Performance and etc.
Please send uspictures of your work or your plan for performance, plus your CV and a pictureof yourself tosyysghd@126.com.
Deadline: July 10th 2016
Estimated Exhibition Date: July 23rdto 30th 2016
Estimated Opening Date: July 23rd3:30 pm 2016
Venue: Beijing Shangyuan Art Museum
八、展览规则:
1、开幕式当天参展人员要求必须提前到场(往返费用自理),将安排到场每一位艺术家接受采访并制作视频纪录片。
2、入选参展人员均需个人将作品运到上苑艺术馆并承担往返运输费用。
3、参展人员需缴纳150元作为开幕活动、记录片拍摄、宣传稿翻译……等费用;
4、凡入选人员均进入上苑艺术馆后续策划展览活动备选邀请人员名单中。
8.Other ImportantInformation:
i.At the date of the openingceremony, participants have to come to the venue in advance (we don't covercost of travel), we will arrange filming of interview of each artist.
ii.Participants are responsiblefor the cost of the transportation of his/her works to and fromShangyuan.
iii.Participants need to pay a 150RMB for all the related cost of the event.
iv.All accepted artists will beautomatically included in the list of invitees of future events in ShangyuanArt Museum
2016/6/15
————上苑艺术馆二维码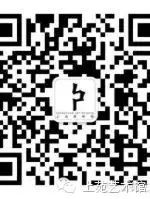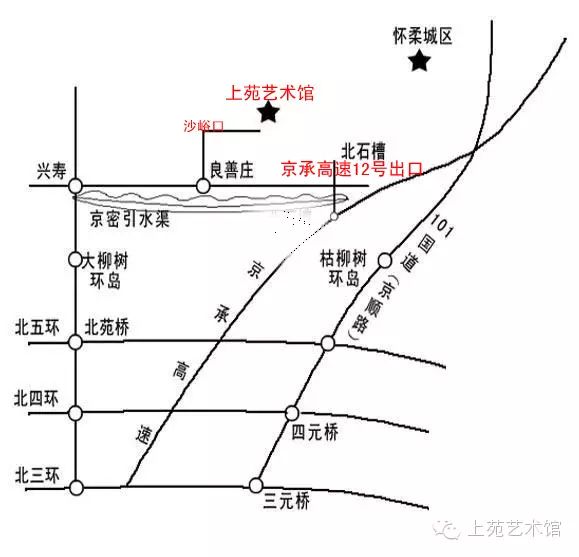 -------------
上苑 & 鸟巢-文学艺术国际联盟(简称:国际文盟)
International Network of Literature and Art(INLA)
电话: 010-60635299 60635757
Website: http://www.inlac.cc/
上苑艺术馆官网 http://www.syartmuseum.com/
交通指南
□北京东直门916路、942路到怀柔,转怀柔-沙峪口(上苑艺术馆)
□京承高速12出口 > 右拐过水渠西行2KM > 良善庄路口北行到底>右拐300m路北
---